Our Staff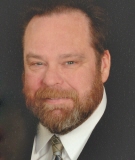 BRIAN C. HANSEN
FOUNDER, HANSEN FUNERAL HOME, JANESVILLE, WI
November 13, 1954 ~ February 25, 2015
Brian grew up in Beloit, Wisconsin, the son of Matt Hansen, who started Hansen Funeral Home in Beloit in 1939, and Winifred Doyle Hansen, a well-known organist and pianist in the Stateline area. Brian graduated from Beloit Catholic High in 1973, St. Norbert College in 1977 and Milwaukee Area Technical College in 1979, with a degree in Funeral Service. Brian purchased the former Whitcomb Funeral Home at 211 South Main Street in Janesville on February 16, 1979, and was the sole proprietor of his own business, Hansen Funeral Home, Janesville, until his death on February 25, 2015.

Brian was an accomplished pool player and a well-known vocal soloist throughout Rock County. He was a member of Nativity of Mary Catholic Church in Janesville and a long-time choir member and cantor. Brian was married to Angela in 1994, who was involved in the Hansen family business since 1992. A variety of on-the-job experiences, especially working with and learning from Brian for 22 years, helped her grow into various roles in the business. After Brian's passing in February 2015, Angela continued the tradition of serving area families until the difficult decision to close the business was made in May 2017.
Two of Brian's brothers also worked in funeral service for many years, Bob and Jerry Hansen, who took over their father's business in Beloit in 1974. Bob retired in 2007 after selling the business to Jay Gravitt. Jerry continued to work at the Beloit Hansen-Gravitt Funeral Home until his death in August 2009. After Brian's passing in February 2015, Jay then assisted Angela, taking on funeral director duties for Hansen Funeral Home, Janesville, in addition to his own in Beloit.